The World Day for Safety and Health at Work
Published on 27-04-2017
The World Day for Safety and Health at Work is an annual international campaign to promote safe, healthy and decent work.
It is held on 28 April and has been observed by the International Labour Organization (ILO) since 2003.
Every year there is a theme identified for this campaign.
The theme for 2015 was "Join in building a culture of prevention on OSH", where the focus was on involvement of people at all levels resulting into prevention of Occupational Health and Safety Hazards.
The theme for 2016 was "Workplace Stress: a collective challenge", where the focus was on workplace as an important source of psychosocial risks and ways to address them in order to protect the health and well-being of workers.
The theme for 2017 is "Optimize the collection and use of OSH data".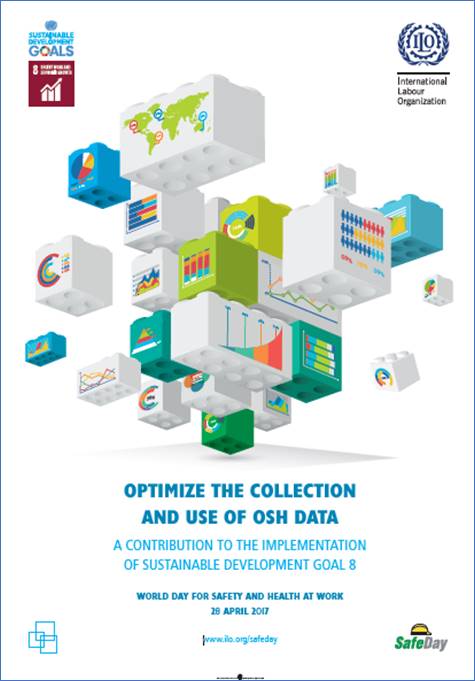 Background
On 25th September 2015, a resolution was adopted by United Nations General Assembly termed as Transforming our world: the 2030 Agenda for Sustainable Development.
Its focus is on plan of action for people, planet and prosperity.
17 Sustainable Development Goals were announced as a part of this resolution (as below) and each goal had a set of targets, totaling to 169 targets.
Each member country needs to fulfill their commitment for implementing the targets and reporting it periodically.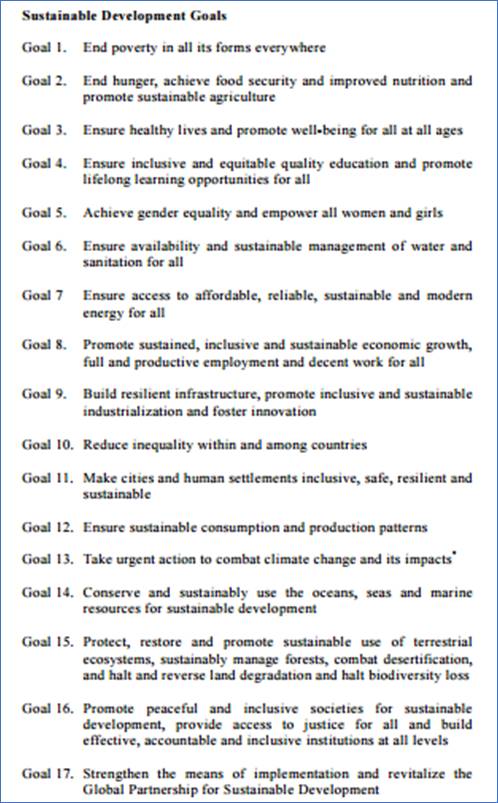 Sustainable Development Goal Number 8 is as follows- "Promote sustained, inclusive and sustainable economic growth, full and productive employment and decent work for all" .
This goal has 10 targets and Target 8.8 is as follows- "Protect labour rights and promote safe and secure working environments for all workers, including migrant workers, in particular women migrants, and those in precarious employment."
KPI for Target 8.8 is "Frequency rates of fatal and non-fatal occupational injuries, by sex and migrant status",
Member countries have to report on this KPI periodically.
Theme for 2017:
Multiple ILO OSH conventions require member countries to establish mechanisms to collect and utilize reliable occupational safety and health (OSH) data for prevention of occupational accidents and diseases.
The capacity to collect and utilize this data has now become more essential for member countries in order to fulfill their commitment for Sustainable Development Target 8.8
ILO has released a code of practice for recording and notification of occupational accidents and diseases, which provides guidance for recording and notification activities.
Importance of OSH data:
The OSH data becomes absolutely necessary to set priorities and measure progress at enterprise and national levels in the following-
Detection of hazards and risks
Development of OSH preventive programmes
Identification of hazardous sectors
Implementation of policies at enterprise, national and international levels
Elaboration of comparative national statistics and reports, and the contribution to national and international figures and awareness raising
Current statistics:
To increase the awareness on the magnitude of the problem, ILO periodically publishes global estimates of occupational injuries and occupational and work-related diseases. The current figures are as below-
Work-related accidents causing injuries- 31.3 crore accidents per year (i.e. appr. 8.57 lakh accidents per day)
Work-related fatal accidents- 3.5 lakh accidents per year (i.e. appr. 960 fatal accidents per day)
Work-related deaths- 23.5 lakh deaths per year (i.e. appr. 6500 deaths per day)
Occupational and work-related fatal diseases- 20 lakh diseases per year (i.e. appr. 5500 diseases per day)
Let us all take efforts for initiating actions to optimize the collection and use of OSH data, leading to proper preventive actions, thereby contributing to the well-being of the company, society and the country.
Courtesy: www.ilo.orgPublished on 27-04-2017